Barrie man sentenced for bilking bank clients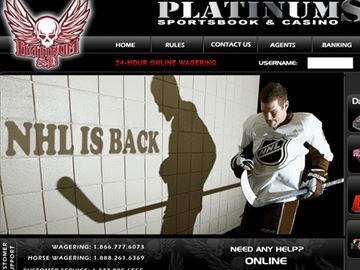 Man sentenced
A Barrie man was sent to jail for 3-1/2 years after being found guilty of stealing from TD Canada Trust customers' line of credit accounts to feed a gambling addicion. In one case, the man spent $100,000 at the Platinum SB that police shutdown following a raid in February 2013.
Vaughan Citizen
A gambling addict has been sentenced to federal prison after losing almost $3 million of bank customers' cash to an infamous sports betting website.
Andrew Ramdass of Barrie was sentenced to 3-1/2 years after losing thousands of dollars at a time as he fraudulently accessed via the Vaughan TD Bank where he worked.
The 29-year-old lost the money – including more than $100,000 on one particular weekend – gambling on the Platinum Sports Book website.
The site was the subject of a major 18-month York Regional Police investigation that culminated Feb. 3, 2013 when the force busted a Super Bowl party at Le Parc banquet hall in Markham.
York police said the party was organized by the same people who run the website, including members of organized crime groups such as the Hells Angels.
During the bust, police confiscated cellphones, laptops and $2.5 million in cash.
In that investigation, police charged seven York Region residents from Richmond Hill, Concord, Stouffville, Aurora, Thornhill and Markham in connection to the investigation.
On Friday, Mr. Ramdass was sentenced for the crimes he committed between September 2011 and April 2012 by Justice Peter West.
The judge considered mitigating factors in sentencing, including that Mr. Ramdass was an addict, Det. Fred Kerr, head of York's corporate fraud division, said.
During a seven-month period, he was accessing clients' unused lines of credit only to indulge his severe gambling problem and spend the money betting on basketball and hockey matches, Det. Kerr said.
"He was very busy," he added. "It's my belief that it (all the money) went to gambling."
The bank covered the losses so more than dozen customers targeted were not affected, according to Det. Kerr.
At the end of the court proceedings, Mr. Ramdass expressed regret for his actions and apologized to the bank and customers.
Det. Kerr said he deals with a number of these styles of frauds due to gambling addictions each year.