When you've watched the CASINO SHILLS long enough, their

PROPAGANDA

is predictable, excuses to be expected....
PLEASE NOTE: When cases of EMBEZZLEMENT, a CRIME, are reported in the media, frequently ignored is that the EMBEZZLED FUNDS were used to feed SLOT MACHINES!
If for some inexplicable reason the American Corporate Media lapses and reports that the EMBEZZLEMENT was caused by....

GAMBLING ADDICTION

....the SLOT BARN that sucked in the previously law-abiding citizen's stolen $$$ is NEVER MENTIONED!
The SLOT BARN [the Gambling Industry] gets to keep the proceeds of a CRIMINAL ACT!
[The increased cases of EMBEZZLEMENT were reported in the Spectrum Gaming Report prepared for the CT DOSR - Dept. of Special Revenue that surely you have read.]
PLEASE NOTE: The Disingenuous CRIME STATISTICS below report CRIME
WITHIN A 2 MILE RADIUS!
Who could concoct anything more
BOGUS?
Only a Predatory Industry with WELL PAID SHILLS handing out PROPAGANDA!
Here are the reasons:
1. CRIME PATROLS, INCREASED POLICING is usually accomplished within the immediate proximity of the SLOT BARN, regardless of whether the Predatory Industry funds the increase.
You will generally not see INCREASED CRIME within the immediate vicinity, although CRIME within the Slot Barn Facility is generally recorded.
2. VERACITY OF REPORTING CRIMES
Early in the Massachusetts process, I met 2 women in Middleboro, both of whom had been SEXUALLY ASSAULTED IN CASINOS, yet the ENFORCEMENT AGENCIES REFUSED to enter Police Reports.
In one case, the SEXUAL ASSAULT occurred in one of the Tribal Casino in Connecticut.
They're SOVEREIGN!
You sacrifice your protection on Tribal Property.
The other woman was SEXUALLY ASSAULTED at a Glamorous Slot Barn in Las Vegas.
Police REFUSED to take a report!
Local Police Department become beholden to Slot Barns for their largesse....who wants to KILL THAT GOOSE?
3. CRIME INCREASES BEYOND THE ARBITRARY 2 MILE LIMIT
FBI CRIME STATISTICS are readily available for consideration by the public.
Since studies have determined that GAMBLING ADDICTION increases with PROXIMITY, it is reasonable to assume CRIME does as well.
In other words, the 2 MILE LIMIT is BOGUS!
4. EMBEZZLEMENT, THEFT, FRAUD AND OTHER NON-VIOLENT CRIMES
There are + 300 POSTS related to EMBEZZLEMENT posted...at the bottom, CLICK on OLDER POSTS to view additional:
EMBEZZLEMENT
There are + 100 POSTS related to FRAUD posted here:
FRAUD
GAMBLING ADDICTION increases PERSONAL BANKRUPTCIES:
GAMBLING BANKRUPTCY
...
a 1997 study found that Atlantic County, the only county in New Jersey where casino gambling is legal, had a
personal bankruptcy rate 71 percent higher than the rest of the state.
From
Texas Republicans Got It Right About Slots!
Skyrocketing Crime
Sept. 2004 research showed casinos hiked violent crime 13%.
Everywhere video slot machines have been legalized, crime rates have skyrocketed, including aggravated assault, rape, robbery, larceny, burglary, auto theft, embezzlement, and fraud.
1st 3 years of gambling in Atlantic City, New Jersey went from 50th in nation in per capita crime to 1st in the nation.
FROM:
We can accept the SLOT BARN PROPAGANDA, as has done and pretend to be nothing more than one of the monkeys!
OR

WE

CAN REPEAL THE CASINO DEAL! based on FACTS!
Ohio casinos' revenue promises haven't panned out
By
Proponents said there would be more jobs and tax revenue.
Opponents warned of more crime and addiction. But were they right?
During a fiercely contested statewide campaign in 2009 that cost $47.1 million, casino supporters made promises to persuade voters to approve four casinos in the Buckeye State.
Despite soundly rejecting gambling issues in 1990, 1996, 2008 and 2010, Ohioans approved the casino proposal 53 percent to 47 percent.
Now, five years later and two years into legalized casino gambling in Ohio, the promises made during the 2009 campaign remain largely unfulfilled.
And it appears doubtful they ever will be fulfilled. At the same time, some of the consequences critics feared, such as increased crime around the casinos, have not materialized.
For those advocating for casinos, there was an unforeseen development in gambling in the state: thousands of slot machines added at horse-race tracks creating more gambling options — and competition.
"Our estimate was based on four casinos in Ohio. In May of 2009, there was no reason for anybody to anticipate that the state was going to authorize seven racinos," said Bob Tenenbaum, spokesman for Hollywood Casinos in Columbus and Toledo and a member of the 2009 campaign team.
"It's difficult to make an apples-to-apples (comparison), because the landscape is so different than we anticipated in 2009.
"The promises: 34,000 new construction and permanent jobs, $1 billion in gambling money retained in-state, and $651 million in tax revenue funneled annually to the state, counties, cities and schools.
The reality:
• There are
4,844 employees at the four casinos
.
Add 10,600 temporary jobs created during construction and the total is 15,640 jobs, less than half the 34,000 promised.
• In the fiscal year ending June 30, gross revenue from all four casinos was $825.1 million, short of the $1 billion.
For the campaign promise to be close to true, every dollar gambled in Ohio casinos would have previously been spent out of state.
• In more than two years, the casinos have paid a total of $518.6 million in tax revenue to the state, cities, counties and schools, short of the $651 million promised in the first year alone.
The shortfall in promises doesn't faze Mandy Ulicney, a Kent State University professor of casino and hospitality management, who says the casinos are "doing great."
SPOKEN LIKE A TRUE CASINO SHILL!
"The numbers are down a bit from what they hoped for, but their sales are excellent," she said.
"When you're going into an operation where it's discretionary income, it's also a guess-timate. The state of the economy being shaky is always going to be a factor."
Ulicney said studies and statistics consistently show Ohioans like to gamble — and will continue to do so.
"There's a kind of bounce-off effect. A new racino is opening close to where I live in Youngstown. It pretty much guarantees the business on state Rt. 46 will see a huge increase in numbers.
For our community, this is going to be a big boost economically — for the gas stations, for the restaurants, the bars, the convenience stores."
There have been economic benefits derived from the Columbus casino, including a moderate surge of business development on the West Side, new income taxes paid by employees, property taxes paid by the casino and sales tax on food sales on site.
The Rev. John Edgar, of Church and Community Development for All People, an outspoken foe of casinos in 2009 and today, sees nothing positive about the gambling rollout.
"The state gambled, and it lost," he said. "Sadly, the last two years confirmed many of the arguments and reasons we were articulating in 2009.
The evidence is clear: The casinos are guilty of a whole series of broken promises."
Edgar said casinos were approved "on the basis of convincing the electorate of Ohio that it would create jobs and prosperity.
The reality is, the casinos have done nothing to improve the well-being of the citizens in those areas."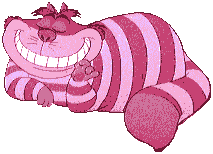 Post-election reality
Eighteen months after the gambling issue passed and a year before the first casino opened, a state-commissioned study by Spectrum Gaming reduced tax-revenue estimates for the state, schools and government to as low as $364 million, nearly $300 million less than the campaign promised.
Gee! Didn't Spectrum conduct the First Phony Ohio Report that overstated projections?
Gee! Didn't Spectrum conduct the Massachusetts Report that cost .... was it $189,000?
The projections contained in that report are IRRATIONAL!
The premise is based on illusory assumptions and a comparison with AGA [American Gaming Association] statistics disprove the results that were employ to generate support.
Racinos were mentioned as a reason for the lowered forecast.
Earlier this year, a memo from Gov. John Kasich's Office of Budget and Management warned county officials about overdependence on casino revenue, labeling that source "subject to considerable uncertainty" and "a large degree of error."
The budget memo blamed the shortfalls on competition from out-of-state gambling, racinos, illegal gambling in Ohio (such as Internet cafes), "restrained enthusiasm" for casinos, and access and parking issues.
The racinos, with thousands of slot machines but no table games — allowed by former Gov. Ted Strickland's executive order in July 2009 — are the biggest reason advocates cite for why casinos haven't lived up to their election promises.
Six racinos are open now, with a seventh, in Austintown in Mahoning County, set to ring the opening bell in mid-September.
With more than 13,000 slot machines among the seven facilities, it was inevitable that some gambling dollars that would have gone to the casinos migrated to the racinos, some of which are owned by the same corporations that own the casinos.
The seven racinos have produced 4,171 new jobs, according to the Ohio Lottery Commission. But they were not publicly voted on and cannot be counted as part of the 2009 campaign promises.
The Ohio Lottery Commission gets 33 percent of the take from racinos, with the facilities keeping the rest.
The lottery transfers the money to K-12 education.
The Ohio Constitution requires that 51 percent of the casino tax revenue go to county government and cities, with 34 percent to schools, 5 percent to the four casino host cities, 3 percent to the Ohio Casino Control Commission fund, 3 percent to the Ohio State Racing Commission Fund, 2 percent to the Law Enforcement Training Fund and 2 percent to the Problem Casino Gambling and Addictions Fund at the Ohio Department of Alcohol and Drug Addiction Services.
While the host casino cities and the four other largest cities get a piece of the casino pie, none of the other cities or any townships get casino revenue.
Tenenbaum insists that "it's way too early in the game for anybody to have a good handle on what the long-term revenue situation is going to be.
In the casino business, you can make estimates, but you don't know for a couple of years what the revenues will be."
John Payne, chief executive officer of Caesars Entertainment Operating company, which oversees the Cleveland and Cincinnati casinos, said those properties have "had a tremendously successful impact on the revitalization of downtown in those areas."
Payne said the number of employees in the casinos doesn't tell the full story, because each casino attracts 4.5 million to 5 million guest-visits each year. That has a huge impact on hotels, restaurants and other businesses, he said.
For example, the Cleveland casino partners with five hotels and 15 restaurants. Since opening, the casino has filled 114,000 hotel rooms and covered $2 million in meals that otherwise wouldn't have been used, he said.
The critics still aren't buying it. Rob Walgate, of the Ohio Roundtable, a public policy group, accuses casinos and racinos of "destroying families, communities and lives."
Walgate's group filed a lawsuit, now pending in the Ohio Supreme Court, challenging whether the state, during the Strickland administration, illegally expanded gambling by permitting slot machines at racetracks.
The Roundtable argues the expansion violated the Ohio Constitution. Walgate, who struggled with gambling addiction earlier in his life, said "gambling and government don't mix."
Leaders of Ohio's 88 counties might not agree with Walgate, but many are unhappy with the money they're receiving from casinos.
"We realized that the rhetoric of the original campaign was just that. I don't think any of us expected to receive the money that was promised, and we haven't," said John Leutz, senior policy analyst for the County Commissioners Association of Ohio.
"Most of our counties are looking at it as one-time revenue rather than a consistent revenue stream."
Leutz said none of the counties has built casino money into its regular budget, instead opting to use it for capital improvements.
Problems forecast
Opponents of the casinos warned that crime and gambling addiction would be part of the casino harvest.
The crime concern has not panned out, for the most part.
Three-year statistics from the Franklin County sheriff's office for the area within 2 miles of the casino show that crime has steadily gone down.
The total number of crimes fell from 3,514 in 2011 to 2,979 in 2012 and 2,671 last year.
There was one homicide each year, while sexual assaults and thefts declined slightly.
None of the other host cities — Cleveland, Cincinnati and Toledo — has reported a measurable increase in crime near its casino, statistics show.
Crimes inside the casinos or on their property are tracked by the Ohio Casino Control Commission.
In the year ending June 30, there were 319 criminal charges involving 268 people at the four locations.
Columbus led the pack with 87 charges involving 83 people, although Cincinnati had 87 crimes and 54 people charged.
Cleveland's numbers were 81 charges and 71 people arrested, while Toledo reported 64 charges and 60 people arrested.
Criminal trespass was the most common charge, with 91 (28.5 percent), followed by theft (57, 17.9 percent); casino cheating (46, 14.4 percent); underage entry (40, 12.5 percent) and fake identification (20, 6.3 percent).
There was only one assault charge filed for all of the casinos in the past year, one robbery charge, five drug charges and no prostitution charges.
However, the concern about an increase in gambling addiction appears to be more well-founded. Ohio Department of Mental Health and Addiction Services statistics show the problem began ramping up in 2013, when 682 people were treated for gambling disorders and 14,355 people were screened after showing problem signs.
That compares with 184 people treated and 5,898 screened in the previous three years total.
Two percent of the tax revenue from casinos goes into a statewide problem-gambling fund.
ajohnson@dispatch.com
http://www.dispatch.com/content/stories/local/2014/09/01/promises-dont-pan-out.html