Once upon a time, Massachusetts Governor Deval "Slot Barn" Patrick spent a bucket of taxpayer $$$ to have Casino Shills prepare a report proving that 3 Glorified Slot Barns would create a GAZILLION JOBS and BUCKETS OF $$$$!

Former Attorney General Scott Harshbarger and Governor Michael Dukakis pointed out the overstated projections in the expensive report.
Flim-Flammed by the Casino Vultures!
Who was listening?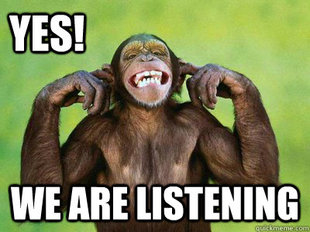 Their chief argument is that casinos will fuel an economic boon, providing 6,500 construction jobs and 10,000 permanent jobs, virtually all of them unionized, with benefits and an average yearly salary of about $45,000 (more with tips). The casinos have pledged millions of dollars annually to their host and surrounding communities, thanks to the "repatriating" of cash that Massachusetts residents will no longer be dropping in other states.
FROM:
Elected officials, those who should know better, LABOR UNIONS and the KoolAid consumers lined up to believe the Fairy Tale.
Genting opens a Super Duper Glorified Spa & Slot Barn and employs 1100?
[Elsewhere, you'll find the numbers of workers LAID OFF by Casino Closings and Bankruptcies in Atlantic City. And you believed it?]
I testified on Beacon Hill about the phony promises, suggested that if GUARANTEES were
mandated, you'd see those numbers return to reality.
Below is yet another article that destroys the Massachusetts Mega Myth:
The drive to find 1,100 staff for the new Resorts World Birmingham entertainment complex has been stepped up with a recruitment day planned for next week.
The centre, based at the NEC, will have an 11-screen cinema operated by Cineworld, a 900-delegate conference centre called The Vox, an Asian-themed spa with swimming pool, shops and restaurants when it is opened this Summer.
And now bosses have started recruiting for the huge leisure complex - the first of its kind in the UK.
A recruitment day is being held at the Genting Arena at the NEC on May 6.
People interested in jobs at the Genting International Casino, four-star boutique hotel, spa and shops can go along to the arena in Pentigo Way from 10am to 8pm or register online at
www.resortsworldbirmingham.co.uk/careers
.
Representatives of a range of employers that are recruiting will be present to explain the jobs that are available and answer questions.
A complimentary shuttle bus will run throughout the day from Birmingham Moor Street Station to and from the Genting Arena every hour from 9 am to 6pm on the day.

Among the retailers that will be opening outlets at the £150 million Resorts World are Nike and Gap.

Genting UK is building the complex opposite the Genting Arena, which it sponsors.

The impressive glass front of the building and integral structural work are now complete.

The five double-storey building will feature 50 discount outlet brands, 12 restaurants, with Pizza Express and TGI Fridays already signed on, five bars, a late night lounge and nightclub.

Genting marketing director Barry Clemo said they were looking to recruit from the local area to fill roles. Some senior roles in the management offices and casino have already been filled.

The range of jobs on offer will also include housekeeping roles, chefs, reception, bartenders and waiting staff as well as a number of administrative and

accounts

roles within the hotel, spa and casino.


Solihull Metropolitan Borough Council is working with Resorts World Birmingham to help local people apply for opportunities at the complex and are also providing support to help them prepare for interviews.

Director of Human

Resources

for the Birmingham development, Julie Davies, said; "This is a significant boost to the jobs market in the area. When we are fully operational and all of the tenants have completed their recruitment process 1,100 full time equivalent jobs will have been created across retail, hospitality, operations, security, maintenance and gaming.

"There will be a wide range of jobs for prospective employees to come and discuss with us and I would urge anyone who would like to work at one of the UK's most exciting venues joins us on May 6 to hear about the fantastic opportunities we are creating"



http://www.expressandstar.com/news/2015/04/28/recruitment-day-for-1100-jobs-at-birmingham-resort/