Of the aging Nip 'N Tuck King .....
much can be said....
.....the failure of Corporate Media to ask the right questions, report accurate information has defined this issue....the Gambling Industry now OWNS you!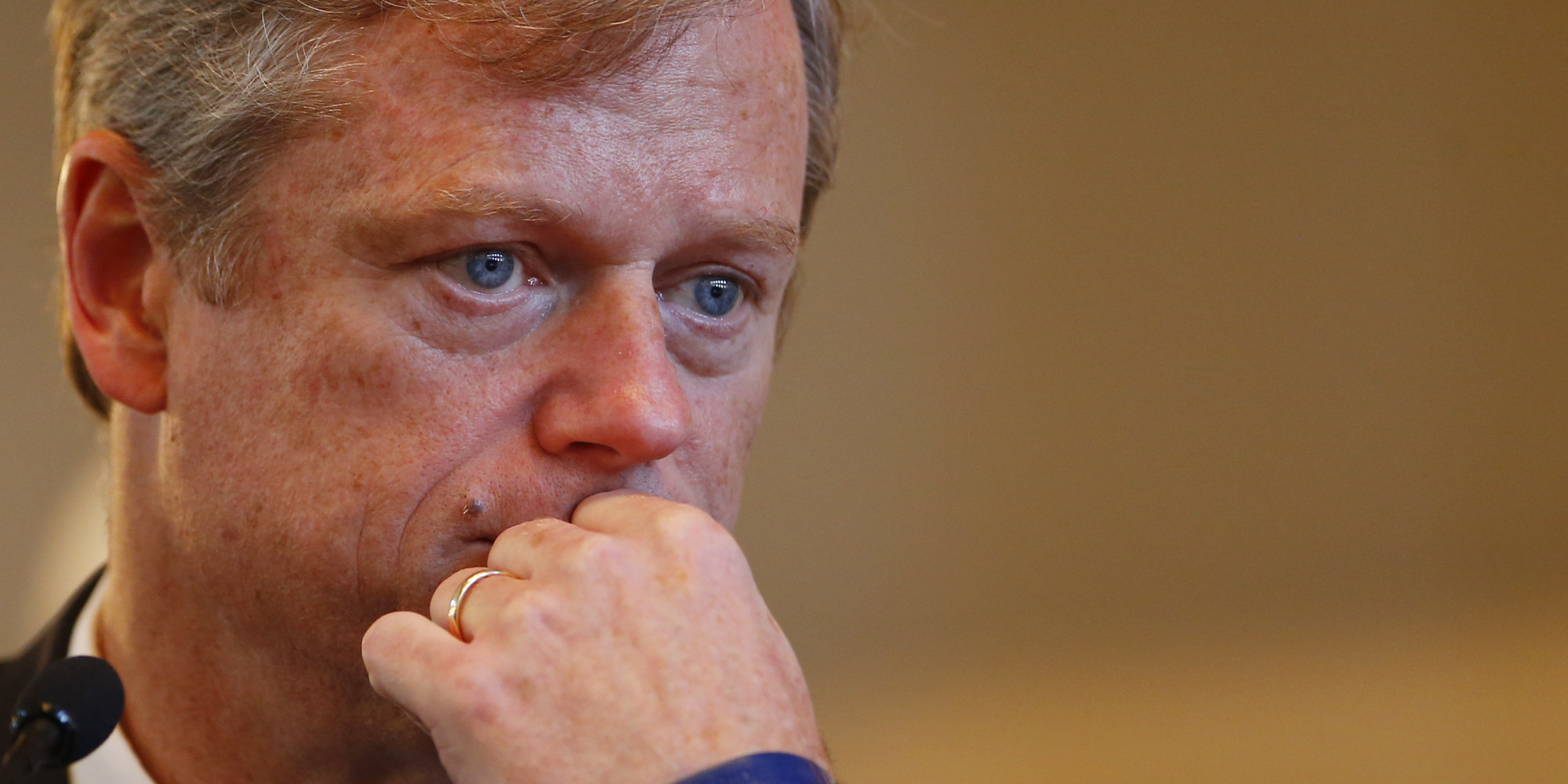 Lots of smoke around Steve Wynn's money
Globe file 2014

Steve Wynn.
WHEN YOU follow Steve Wynn's money, there's no smoking gun.
Just a lot of smoke.
On Oct. 1, 2014, Wynn Resorts — the developer of Wynn's Everett casino — gave $2 million to the
Republican Governors Association.
That same day, the RGA
contributed
$1.1 million to Commonwealth Future, the political action committee that backed then Republican gubernatorial candidate — and now governor — Charlie Baker. The next day, Commonwealth Future allocated $1.1 million to purchase TV ads that attacked Democrat Martha Coakley.
Overall, the RGA spent $11.2 million to help Baker become governor. In December, a few weeks after his election, Baker
told a Florida conference
of fellow Republican governors: "First of all I want to just thank the RGA for your support in both elections. It made a huge difference in our campaign."
Meanwhile, the Massachusetts expanded gaming law —
Chapter 23K Section 46
— specifically bars any gaming license applicant from making a political contribution that directly or indirectly benefits any public office holder or candidate running for public office.
But speaking of smoke, here's some more from the Massachusetts gambling commission, which is charged with enforcing the law. It
formally granted
a license to Wynn on Nov. 6, two days after voters rejected a referendum to ban the casino industry from Massachusetts. But because the commission voted to give Wynn a conditional license on Sept. 16, its members do not consider him "an applicant" at the time of his $2 million contribution to the RGA.
It's not Wynn's first show of generosity to that organization. Last August,
the Globe reported
on a $200,000 contribution the casino mogul made to the RGA in December 2013.
Steve Wynn's political contributions are part of the backdrop to his effort to build the Everett casino.
To be clear: The RGA transferred millions to Commonwealth Future. There's no way to prove the exact dollars Wynn gave to the RGA are the same dollars the RGA contributed to the pro-Baker PAC and were then used to buy attack ads against Baker's opponent.
The case is circumstantial, something like the one against Aaron Hernandez. It goes up against the RGA's insistence that it accepts only "unrestricted, unearmarked contributions." In Wynn's case, a spokesman said, not one cent was directed to any political action committee connected with the 2014 Massachusetts gubernatorial election.
Still, Wynn's political contributions are part of the backdrop to his effort to build that Everett casino. They also play out against a sharpening focus on the 1.75 acres of Everett land he plans to purchase from the MBTA as the gateway to his casino.
It's on hold,
for now
. Earlier this month, the Baker administration withheld a crucial permit from Wynn Resorts, after a top Baker official said the sale violated state law because it was authorized before the appropriate agency conducted a review of traffic and other environmental issues. With the outcome now in Baker's hands, the details of that transaction are worth reviewing.
In October 2013, then-transportation secretary Richard Davey put a $30 million value on the MBTA parcel. At the time, site improvements were part of Wynn's proposal to buy the land.
In August 2014, Wynn offered to buy the land for $6 million and Davey signed off on it.
On September 3, the MBTA put the land
out to bid,
with a stipulation that Wynn had the right to beat any offer. No one else bid on the property.
Now, as the state waits for Wynn to respond to questions relating to the environmental review, the MBTA land is being held in escrow, a Baker spokesman said. Once Wynn files his response, the public will have 30 days to comment.
So far, Baker is standing up for the public interest in the sale of public land.
But the politics are messy for the new governor. Wynn is represented by ML Strategies, a subsidiary of the law firm Mintz Levin. The president and CEO of ML Strategies is Stephen P. Tocco, a former secretary of economic affairs under former Gov. William F. Weld, who was Baker's old boss. Weld, a "principal" at ML Strategies, sat beside Wynn when he appeared before the state gaming commission.
Tocco said he didn't know about Wynn's $2 million contribution to the RGA.
A Baker spokesman declined comment on it.
Somehow, smoke always makes it harder to see what's going on.
Joan Vennochi can be reached at vennochi@globe.com. Follow her on Twitter @Joan_Vennochi.
http://www.bostonglobe.com/opinion/2015/04/22/lots-smoke-around-steve-wynn-money/ywBmdrDkH2CzZcJhccezIM/story.html
...and you fell for it!