Shore track wants in on casino expansion, aid for racing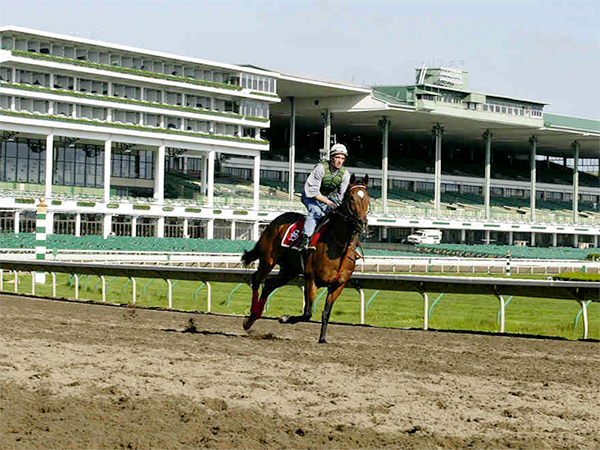 WAYNE PARRY, The Associated Press
ATLANTIC CITY, N.J. (AP) - A horse racing track at the Jersey shore wants to make sure it's in the mix for a casino if voters ever approve the expansion of casino gambling beyond Atlantic City.
The council in Oceanport, the Monmouth County borough that hosts the Monmouth Park track, passed a resolution Thursday night supporting casinos in other parts of the state. It also wants any such expansion to include a dedicated revenue stream for its track and the horse racing industry in general in New Jersey.
Expanding casinos beyond Atlantic City would require an amendment to the state Constitution. But with Atlantic City's casino industry shrinking -
four of its 12 casinos closed last year
- support has been growing in northern New Jersey for a casino at the Meadowlands Racetrack in East Rutherford, or in Jersey City, just across the Hudson River from New York City.
"We had always heard it was between Jersey City or the Meadowlands," Oceanport Councilman Joseph Irace said. "We need to get our name in the mix as part of that discussion. Why leave Monmouth Park out? Let's see if we can get some traction with this."