Couple Left Young Kids in Car to Gamble at Pa. Casino: Police
A New Jersey couple is behind bars after police say they left three young children in a cold SUV while they hit a Pennsylvania casino.
Police were called to the Parx Casino parking lot in Bensalem Saturday for a report of three children — ages 8, 3 and 1 — inside a vehicle, said Bensalem Police. Temperatures were hovering near freezing at the time.
Court records show 39-year-old Jarrett Evan Nelson and 30-year-old Ebony Walker, both of Newark, face charges including endangering the welfare of children.
Surveillance video showed the two entered the casino at 7:33 p.m. and returned to the SUV around 9:11 p.m. The children weren't harmed and were released to other family members.
Walker and Nelson were sent to Bucks County prison after they were unable to post bail.
Online court documents don't list attorneys for Nelson or Walker.
Published at 10:47 AM PST on Jan 5, 2016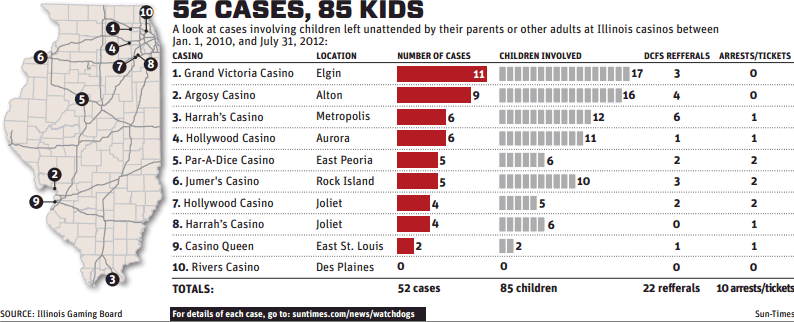 N.J. couple admits leaving 3 kids in freezing car while gambling at casino in cold
BENSALEM, Pa. — A Newark, N.J. couple was sentenced to probation Friday for leaving their three children in a car in sub-freezing temperatures while they gambled at Parx Casino in January.
Jarrett Nelson, 40, and Ebony Walker, 31, pleaded guilty to misdemeanor endangering the welfare of children and recklessly endangering another person in in Bucks County Common Pleas Court in Dyolestown [sic].
Nelson, who spent two months in prison after his arrest, was sentenced to time served and 34 months probation. Walker was sentenced to 36 months of probation before Judge Rea B. Boylan, the Bucks County District Attorney's Office said in a statement.
The children, ages 8, 3 and 18 months, were not injured during the Jan. 2 incident.
They were unattended in 31-degree weather for more than 90 minutes, the office said.
Walker told the judge she was struggling for money, had recently been robbed and was desperate for rent money, the office said.
She and Nelson, who was unemployed, said they won more than $700 playing the slots at Parx, which they put toward their rent.
But both admitted that leaving the children alone was wrong and dangerous, although Walker said she was in constant contact with the 8-year-old via cell phone.
"It happened, and it's the worst mistake I ever made," Walker said in court, the office said. "I made the money I needed, but I got incarcerated."
"No excuse at all," Nelson said. "It will never happen again, because I love my kids so much."
The district attorney's office said New Jersey child protective officials placed the children in Walker's mother's custody following the couple's arrests.
Walker suffers from bipolar disorder. She said in court she placed herself into an intensive counseling program in New Jersey following her arrest, which she still attends.
Nelson said in court the couple hopes to marry after they recover financially and regain custody of the children.
Boylan, the judge, told the couple the cold weather was not the only danger the children faced by being alone in a casino parking lot. They could have been abducted.
Surveillance video showed the couple entering the casino at 7:33 p.m. and returning to their vehicle at 9:11 p.m.
"There's so many things that could have happened to your children, not just being cold and scared," Boylan told the couple.