Once upon a time, the article below appeared.
The article was saved in its entirety.
The site was hacked.
When it was restored, the article was GONE!
Kinda curious!
When it comes to Predatory Gambling, it seems no one asks questions.
Genting is the current Gambling Investor supporting the Mashpee Wampanoag lifestyle.
Genting Connected to Islamic Extremists?


The money rush is on. A shady, but well-heeled Asian casino gambling giant swoops into town, buys an outdated office facility and valuable underlying real estate from the Miami Herald and launches a multi-million dollar campaign to approve non-Indian casino gambling in Florida and put a license on the former Miami Herald tract.

Kuala Lumpur-based Genting has multinational operations in tourism, resorts, gambling, plantations, power generation, and oil and gas. Genting's market capitalization value, or net worth, reached $46 billion at the end of last year — making it one of Malaysia's largest companies.

The Miami Herald suspends their normally skeptical eye, conducts no due-diligence on their new Chinese friends from Malaysia and their newspaper becomes a public relations machine for a client they don't even really know.

Every glad-handing semi-corrupt politician in Miami-Dade and the City of Miami with their hand out will be jumping on the Genting gravy train. Genting is a target for every con-man lobbyist/political consultant/PR man which Miami-Dade County abounds with.

Recently a group of "Community Leaders" were flown to South East Asia including visits to Genting casinos in Malaysia and Singapore. Genting refuses to disclose the names of "Community Leaders" – including elected officials – who were flown to South East Asia in a private luxury jet and wined and dined at 5-Star resorts reserved for high-rollers in the Asian gaming world.

World Resorts Genting, also known as Genting Highlands, opened in 1965 and is the company's flagship resort in Malaysia. The resort features Malaysia's only land-based casino, six hotels, three theme parks, a convention center, and numerous restaurants and nightclubs, among other attractions.

Resorts World Sentosa, which opened last year in Singapore, features one of the world's most expensive casinos, six hotels, a Universal Studios theme park and a Marine Life Park, among other features. The Florida Delegation visited both, reportedly racking up more than $790,000 worth of hotel, restaurant, spa and entertainment costs in both 5-Star resorts.

Genting has retained a team of slick lobbyists including Jonathan Kilman, with the law firm of Foley & Lardner. Kilman's partner, Chris Kise, is under investigation for erasing email records generated during Governor Rick Scott's Inauguration. The missing emails are thought to contain correspondence exposing the business dealings of Kise and Scott's political adviser Enu Mainigi. Scott has ordered the FDLE review. Kise insists the emails were erased accidently. Foley and Lardner's influence in the Governor's office is not likely to be strong in 2012.
Before it's over, expect that Genting, their lobbyists, and other retainers, will lavish the Republican Party of Florida and other selected party redistricting vehicles with millions of dollars. They'll even buy Governor Rick Scott a golden toilet seat for the Governors mansion is he wants!

Genting, the Asian casino giant, does not hold a casino gaming license in any U.S. jurisdiction that has serious regulation. New York State requires relatively little scrutiny in the contract Genting has with the State of New York to operate slot machines at Aqueduct Racetrack.

Genting made millions of dollars as the money-men behind two controversial Indian Casino gaming developments in the Eastern United States. In both cases, Genting operations were directed by G. Michael Brown, a former New Jersey Attorney General who was later charged with embezzlement and cocaine use in the Seneca Tribal Court.

Brown was charged with putting various mistresses on the casino payroll and using casino funds to pay for luxury condominiums, imported sports cars and expensive jewelry for them. Brown famously drove a 4-door sedan owned by the Seneca Tribe through the picture window of a Niagara Falls resident while driving drunk.



Genting was the financier of the Seneca Niagara Casino Hotel in Niagara Falls, New York. Genting charged the tribe an exorbitant 28 percent interest rate, potentially in violation of the Indian Gaming Regulations under the Bureau of Indian Affairs. Genting also stayed in the deal for almost 15 years when they were legally limited to five. Seneca Tribal Council members have testified that armed Chinese thugs showed up to collect Genting's money when tribal lawyers pointed out that Genting was violating the law.


All of this became known to the U.S. Senate Select Committee on Indian Affairs, which held hearings and launched an investigation into corruption in the Indian gaming industry in the United States. But what the Senate Committee found out about Genting was even more disturbing: an apparent pattern of multi-million dollar payments to Islamic extremist organizations in Malaysia who most definitely are not friends of the United States of America.

U.S. Senate Special Committee records regarding Genting and their financing of multiple Islamic-based organizations in Malaysia are classified. Some U.S. Senator needs to launch an investigation to determine whether Genting has relationships that would make their holding a casino license in Miami (a money machine) inappropriate. U.S. Senate staff investigators should get a firm understanding of Genting's questionable relationships in Malaysia and China.

Genting executives told Senate investigators at the time that the millions of dollars funneled to various Islamic extremist organizations known to finance jihad were made under direst and viewed as a cost of doing business for a Chinese businessman in heavily Islam-run Malaysia. Investigators had reason to be skeptical when photos of K.T. Lim and North Korean dictator Kim Jong-il surfaced. The Senate investigators also obtained photos of Lim socializing with at least two Islamic figures wanted by the United States for terrorist activities.

Senate investigators were also interested in K.T. Lim's relationship with Stanley Ho, the Asian casino magnate who has been identified as a member of the Chinese Triad, the Chinese crime organization, by the U.S. Justice Department and by the Royal Canadian Mounted Police. Ho has been denied a casino license in every jurisdiction except in Macau and North Korea. Genting has refused to address their business dealings with Ho and his company Shun Tak Holdings Ltd.

While the Miami Herald is telling us that Genting boss K.T. Lim is a brilliant businessman, he could be one of the largest funders of Islamic terrorist activity in Asia. Instead of giving press conferences to the Miami Herald, perhaps K.T. should be interrogated under subpoena by U.S. Senate lawyers.

The Miami-Dade politicians who suck up Genting's food, drink and accommodations and support Genting's development will jump off of them like rats when they learn where a substantial portion of Genting's profits in Florida may be going. Just because Genting has a lot of money doesn't mean that they are suitable to operate casinos in the United States based on their associations and business practices.

Neither Governor Rick Scott, nor Senate President Mike Haridopolos will agree to casino gaming without a local county referendum. Perhaps Miami's Cuban voters should decide whether they want to approve a casino for a foreign company who could be financing Al-Qaeda and the Taliban.

Nothing short of full disclosure of all the finances and holdings of Genting should be required under Florida casino regulation. If they deny ties to radical Islam only full disclosure will verify this claim, a protection the public requires.

New Jersey Casino Control law is considered the toughest in the country and is the model for casino regulation in the rest of the country. Nevada's regulations are similar, but the process in that small state is "more political." Florida's casino regulation must not and cannot be lax. We need to know far, far more about Genting and their friends before they get a casino license in Florida.
http://middlebororemembers.blogspot.com/2011/09/genting-connected-to-islamic-extremists.html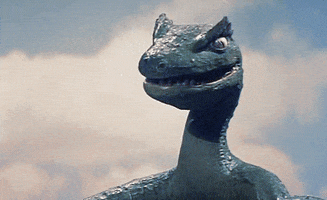 Genting Malaysia Big Apple acquisition for possible new U.S. projects
The
Genting Group
's investment holding and management company, Genting Malaysia Berhad, has acquired full equity interest in Big Apple Regional Center LLC from YMCMHB LLC, a foreign limited liability company, for US$150,000.
The 100 percent stake in the currently dormant company, formed in Delaware in 2013, "is intended to assist with potential financing for possible future development projects in the Northeastern region of the United States," according to Genting's press release (
pdf
) on Monday. While the filing failed to give specifics for which the Big Apple acquisition might be used, it coincidently follows Empire Resort Inc. being granted a full gaming license on December 21, 2015 for the $1.3 billion
Montreign Resort Casino
in upstate
New York
. Empire Resorts Inc.'s controlling shareholder is Lim Kok Thay's investment company, Kien Huat Realty of Malaysia, one of Malaysia's most prominent casino developers and part of the Malaysian conglomerate, Genting Group.
Proposals for two new casino projects by another unit of Genting Malaysia, RW Orange County LLC in upstate New York, were turned down by the New York State Gaming Facility Location Board in
December 2014
.
Genting Malaysia develops, operates and manages casinos and integrated resorts all over the world, including the United States, Australia, Malaysia, the Philippines, Singapore and United Kingdom. It operates
Resorts World Casino New York City
,
Resorts World Bimini
in the Bahamas,
Resorts World Casino Las Vegas
, and Malaysia's only casino resort,
Resorts World Genting
. Genting Malaysia also runs
Resorts World Birmingham
in the U.K., which
officially opened on October 21
, among others.
The conglomerate is also tied to investments in the U.S. through the Kien Huat Realty for the Foxwoods Resort Casino in Connecticut, Seneca Niagara Casino & Hotel in Niagara Falls and the
Monticello Raceway
. Genting also funded casino development and lobbying expenses for Massachusetts Region C's Mashpee Wampanoag's Project First Light, according to
Wikipedia
.