How Jason Metcalfe plundered £32,000 from The Deep's penny presses
Read more at http://www.hulldailymail.co.uk/how-jason-metcalfe-plundered-32-000-from-the-deep-8217-s-penny-presses/story-29827336-detail/story.html#VrslRHxddlBtmGPG.99
Shop manager stole £31,000 from penny press machine scam to fund his gambling addiction
Father-of-two Jason Metcalfe, 43, was jailed for two years and three months for the theft and may lose his home amid legal action to recover the money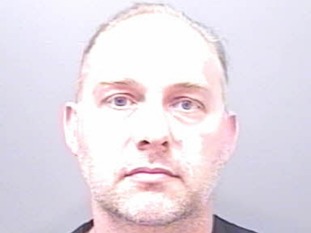 Jason Metcalfe stole almost £90,000 over six years as a gift shop manager at the aquarium
A gift shop manager
stole
more than £30,000 from penny press machines to fund his
gambling
addiction.
Jason Metcalfe, 43, spent six years siphoning off takings from the penny presses at The Deep aquarium tourist attraction in Hull.
The father-of-two also plundered another £58,000 from tills at the store, cashing up fake refunds and pocketing the money.
Hull Crown Court heard the penny presses, which customers put a pound into and receive a pressed penny as a souvenir, were emptied by Metcalfe.
Metcalfe stole £31,000 from the penny press machines at The Deep in Hull (stock photo)
He would keep some of the cash and put the remainder through the tills.
The court heard Metcalfe used the cash to cover his gambling debts and spent "all his waking moments thinking about gambling".
Metcalfe, who had never been in trouble before, then had the "embarrassment" of telling his young family what he had done.
He is now being sued for £113,000 and is likely to lose his house, the court heard.
Metcalfe's wife is standing by him and attended court alongside members of Gamblers Anonymous and GamCare to see him jailed for two years and three months yesterday.
Metcalfe, of Hamlyn Avenue, west Hull, admitted seven counts of fraud, three of theft, and three of converting criminal property.
In total, he stole £58,000 cash from the tills through false refunds, and £31,000 from the shop's "penny press" machines.
Metcalfe's crimes cost lower paid members of staff their bonuses, the court heard, while staff became less trustful of each other.
The Deep's insurers covered the loss, but it was not reimbursed for the cost of recruiting a replacement for Metcalfe, and is facing higher insurance premiums.
Speaking after the hearing, Colin Brown, chief executive of The Deep, told the Mail: "We would like to thank the police for their hard work and support in bringing the case to court.
"I think the biggest emotion is one of disappointment, really. There has to be trust between employer and employees, and we feel that trust was betrayed in this situation.
"It was one individual and we move on."
Metcalfe was employed as a retail manager, and was responsible for purchasing, pricing and merchandising at the gift shop, which allowed him to cover his tracks for six years.
But an internal investigation was launched after anomalies with the penny press takings, and the unusually large number of refunds, came to light.
The company which supplied the machines free of charge was supposed to get 40 per cent commission.
Metcalfe began stealing to replace money in his bank account he was blowing on gambling. No details of his gambling activities were given.
Prosecutor Stephen Welch said: "Metcalfe said that he had a gambling problem and that he had gone through a very low period after the death of his mother.
"He started to gamble with his own money and The Deep's.
"When his offending came to light, he told his employers he was very sorry, that he loved his job and had never done anything like this before."
Antony Farrell, for Metcalfe, said: "Mr Metcalfe is truly remorseful and is disgusted with his actions, and the way he's let numerous people down.
"He has been married for 18 years and has a son and daughter."
Although he was now getting help, at the time Metcalfe "spent all his waking hours thinking about gambling", Mr Farrell said.
Recorder David Dixon told Metcalfe: "There are two very different sides to you that I'm going to have to balance in terms of sentence.
"There's the side of a good, hard-working family man, and on the other side, a man that was hiding and deceiving his employers, and taking substantial amounts of money."